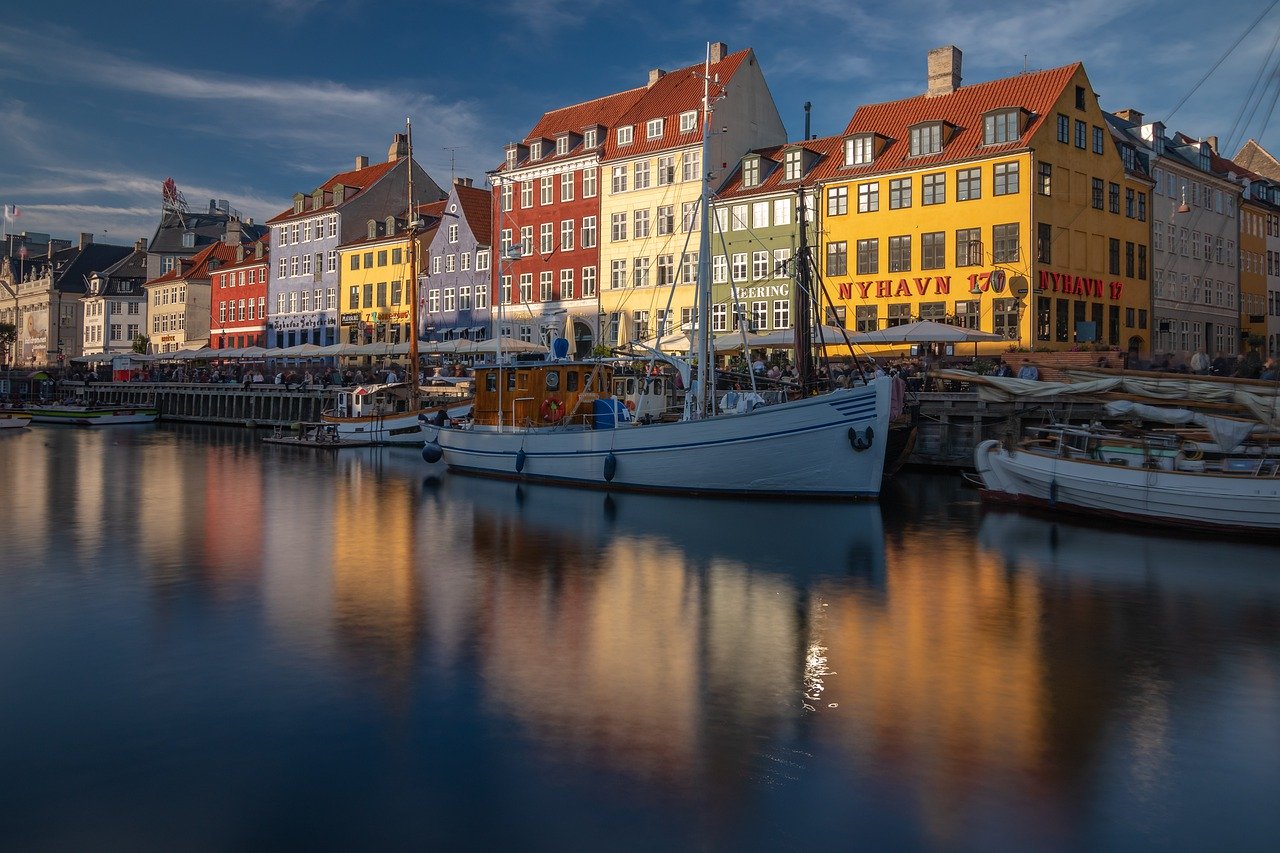 AMBULANCE/POLICE
YOU CAN MAKE EMERGENCY CALLS FROM ANY TELEPHONE.
1) DIAL 112 on your phone for quick help in the form of ambulance, fire brigade or police.
2) CLAIM: Either Ambulance, Fire, Police or the Environment.
3) INFORM: What has happened, where, when and which phone number you are calling from. Keep the phone ON until your message is understood. Try to keep calm and speak clearly if possible repeat your answers. Tell the person on the phone about exactly what has happened.
CALLING FROM YOUR MOBILE
You must inform the places, when you tell the address or ask anyone who can help to you about the landmark or location.
CALLING FROM YOUR CAR
Must specify road name, direction and nearest town. Always keep your phone switched on until help arrived.
BANKS/MONEY
The Danish currency is the Krone (DKK), which is divided into 100 øre. There is no limit to the amount of foreign or Danish currency that can be brought into Denmark.
COIN DENOMINATIONS
50 øre (of tin-bronze, in copper colour)
1 krone, 2 kroner, 5 kroner (silver color, with a hole)
10 and 20 kroner (both brass)
BANKNOTES DENOMINATIONS
DKK 50, DKK 100, DKK 200, DKK 500 and DKK 1,000.
OPENING HOURS
Bank opening hours are between 9am and 4pm from Monday to Friday, with a 'late' opening until 6pm on Thursday nights. All the Banks do not open on Saturdays.
CREDIT CARDS
The majority of everyday purchases are made using cash or Dankort, the Danish card payment system. Some smaller retailers and many supermarkets are not able to process payments made using an international VISA or MasterCard, so we recommend you to bring cash when visiting places you are not certain of accepting the mayor credit cards.
EXCHANGE
Money can be exchanged at banks open 5 days a week or bureaux de change like Forex open 7 days a week.
DRIVING
Denmark has right hand-side traffic.
It is required by the law to us seatbelts.
Speeding tickets is given on the spot by the police.
Dimmed headlights are mandatory by the law 24 hours a day.
Up to 7 years old children must use special seats in the car. Childrenmust be seated in the backseat.
Most gas-stations accept major credit cards.
ELECTRICITY
Denmark, has 220-volt AC, 50Hz current and uses two-pin continental plugs. Visitors from the UK need an adaptor for electric appliances and visitors from the US need a transformer to be able to use 110/125V appliances.
HEALTH INSURANCE
Tourists in Denmark are covered by the public health insurance within the limits agreed upon between your home country and the Danish authorities. If you are a citizen of a non-EU country you should ensure that you have adequate health insurance. Check with your travel agency or your insurance company.
LANGUAGE
The official language is Danish, which is related to and similar to Swedish and Norwegian. Most people speak English and often very good. Many speak German too.
PASSPORT/VISA
EU citizens should be able to present a passport or an ID card valid for the duration of the stay in Denmark. Citizens of other countries must have a valid passport. Some non-EU citizens are required to produce a visa. Please contact your travel agent or the nearest Danish diplomatic post for further information.
PETS
It is possible to bring along your pet but it takes an extensive time of planning ahead. You need to start your planning at least 6 months ahead of your departure, to be sure you'll get all necessary documents and authorizations. Contact the nearest Danish diplomatic post in your country for further information.
PHARMACY
There are more than 40 pharmacies in Copenhagen with regular opening hours. A couple of pharmacies are opened 24 hours a day. In order to get a certain kind of medication you have to visit a doctor first to get a prescription.
POST OFFICE
GENERAL OPENING HOURS
Weekdays: normally from 9:00 or 10:00 to 17:00 - 18:00
Saturday: 09:00 - 12:00
Sunday: closed
POSTAL RATES
Stamps for postcards and letters up to 50 g weight to Europe cost DKK 11, and DKK 13 to the rest of the world. Other prices: check Danish post office site
RADIO NEWS IN ENGLISH
RADIO DENMARK INTERNATIONAL (1062 Mhz) broadcasts news in English. Major British and American newspapers are sold at newsstands all over the city.
SMOKING
Generally, it is forbidden to smoke in most of the public areas, cafés, pubs and restaurants included. However, where the serving area is smaller than 40 square metres, the owner can make exception and allow smoking.
TELEPHONE
The country code for calling Denmark from outside the country is +45. There are no area code numbers in Denmark.
PUBLIC TELEPHONE BOOTHS
Public pay phones accept coins or prepaid Telecards. Just lift the receiver and insert your card or your coin. There is no money refund whether connected or not. Telephone cards are available from kiosks and post offices.
WATER
The water in Denmark are of very good quality and you can drink the tap water. The waters surrounding Denmark is clean and of high quality.
---
THIS MAY ALSO INTREST YOU
---