Click here to search all hotels in copenhagen
Nimb Hotel
Exklusive and unique boutique hotel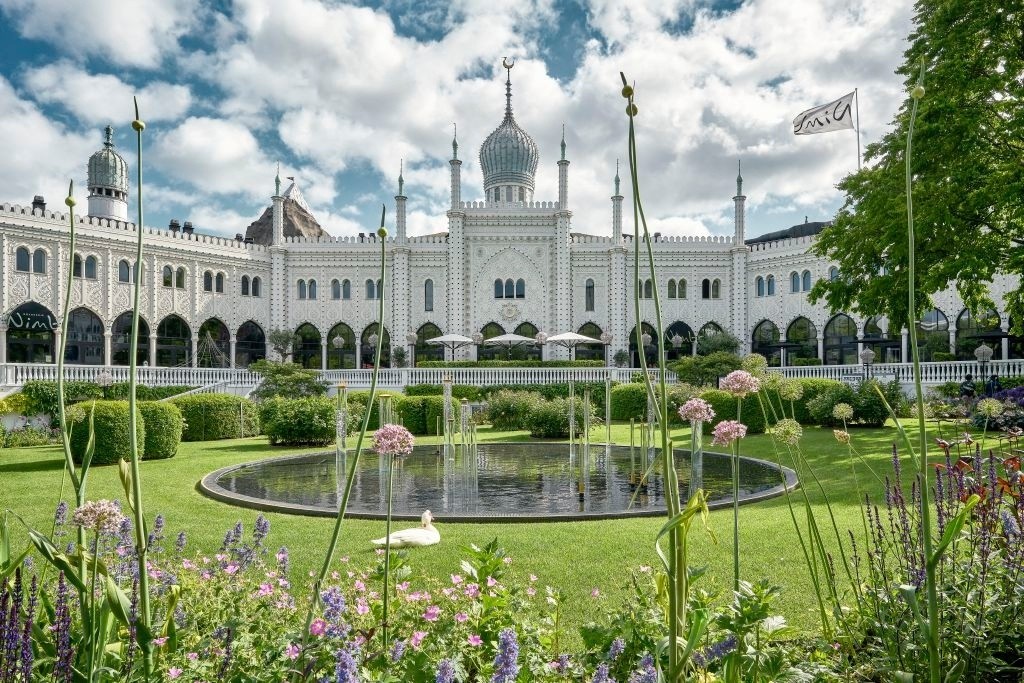 Nimb Hotel is located right at the entrance to famous amusement park Tivoli. The Moorish style building houses a broad selection of restaurants and bars as well as 38 unique hotel rooms. Every single room except for one has a view of the beautiful Tivoli Gardens.
When you've tried all the rides at Tivoli you're always a short walk away from Copenhagen's sights and attractions.
ADDRESS: Bernstorffsgade 5
BUS: Bernstorffsgade
TO THE HOTEL
---
Hotel Skt. Petri
Relaxed luxury with historic views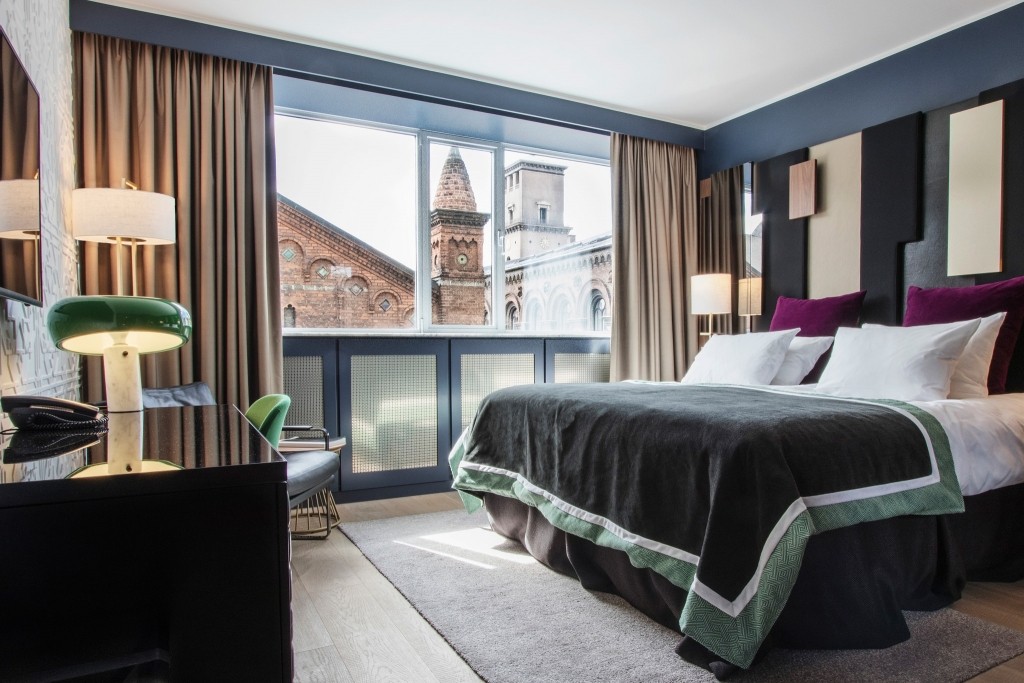 In what used to be a department store you'll today find Hotel SKT. PETRI. The hotel is located in Copenhagen's Latin Quarter with the capital's famous sights just a short walk or bike ride away.
The hotel rooms are decorated with a combination of tailor made items as well as design classics and offer a great view of the city centre.
ADDRESS: Krystalgade 22
METRO: Nørreport
BUS: Krystalgade
TO THE HOTEL
---
Hotel SP34
Cool boutique hotel with a nordic touch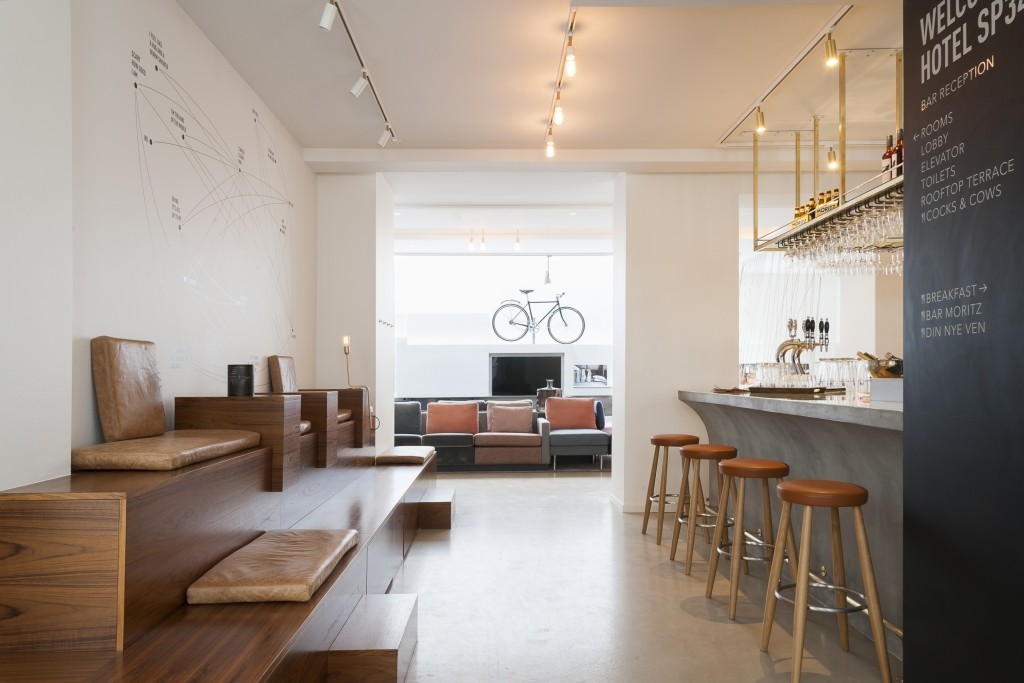 A movie theatre, the largest selection of port wine in the country, a roof terrace and three different restaurants. Add coolly designed rooms and suites with a Nordic touch and you have Hotel SP34. And all this right in the centre of the city!
The hotel is located in the bohemian Latin Quarter where you'll find world renowned bicycle shops, design shops and must-try pastries for sale. This is the perfect place for guests who wants that local experience!
ADDRESS: Sankt Peders Stræde 34
METRO: Nørreport
BUS: Jarmers Plads
TO THE HOTEL
---
71 Nyhavn hotel
Stay at world famous Nyhavn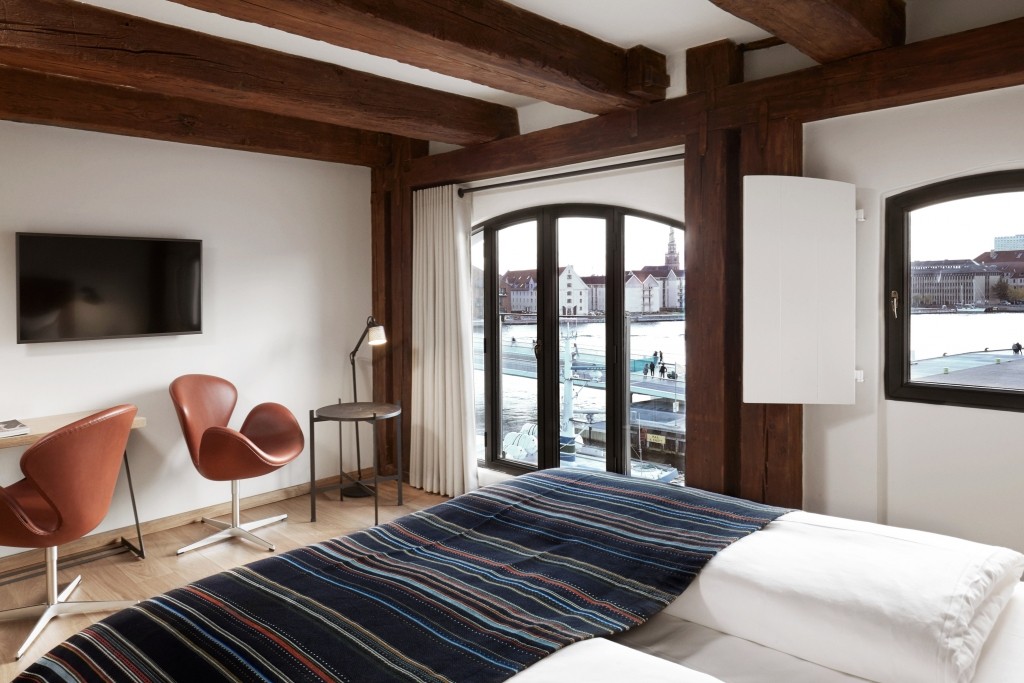 In two historic warehouses located in the famous Nyhavn Quarter you'll find 71 Nyhavn Hotel. The buildings from early 1800's consist of 130 rooms and suits, which all have been carefully renovated to keep it's historic charm.
Here, your're almost guaranteed to wake up to a beautiful view of the harbor and with the buzzing Nyhavn at your doorstep - you always have the best of Copenhagen close by.
ADDRESS: Nyhavn 71
METRO: Kongens Nytorv
BUS: Kongens Nytorv
TO THE HOTEL
---
Scandic Palace hotel
Spacious with international flare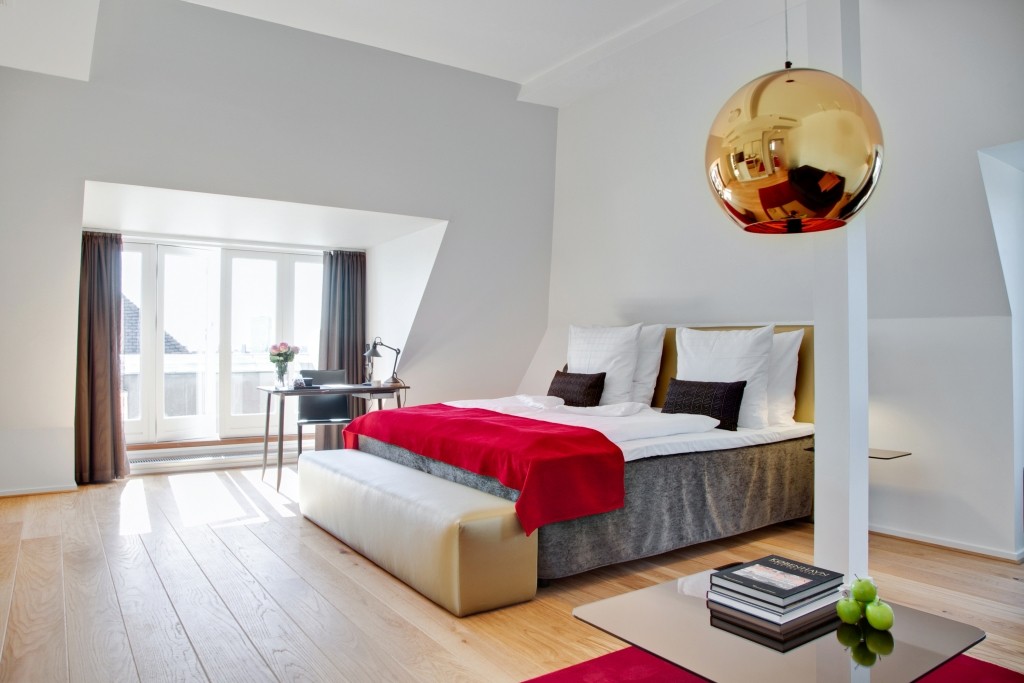 It's not difficult to locate Scandic Palace Hotel in Copenhagen. The over a century old building stands tall at Raadhuspladsen and has since the beginning welcomed locals as well as royalties and celebrities.
From the hotel door you're within walking distance to Copenhagen favorites like shopping street Strøget, the amusement park Tivoli and National Museum of Denmark.
ADDRESS: Raadhuspladsen 57
METRO: Kongens Nytorv
BUS: Raadhuspladsen
TO THE HOTEL
---
Hotel Alexandra
Time travel for design-lovers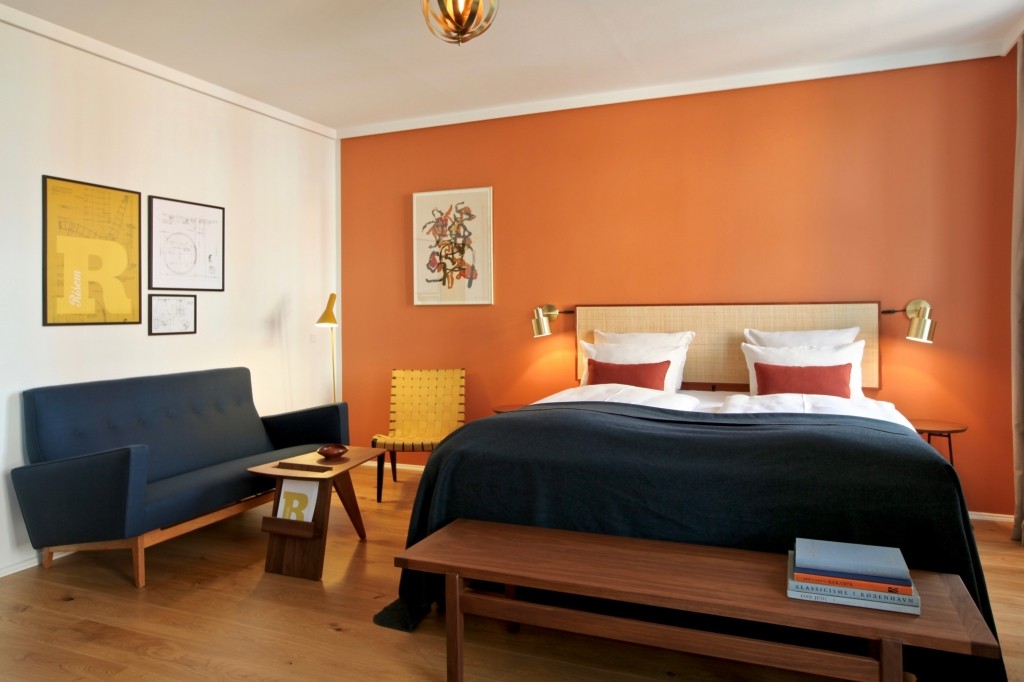 Live life as the Danes did in the 50's and 60's! As soon as you step through the doors to Hotel Alexandra it's like traveling back in time. Here, all social areas and rooms has been decorated with mid-century vintage furniture by Danish designers.
An experience for both hardcore design-lovers and the ones who are just looking for a good nights sleep.
ADDRESS: H.C. Andersens Boulevard 8
METRO: Nørreport
BUS: Raadhuspladsen
TO THE HOTEL
---
Hotel CPH living
Floating hotel with panoramic views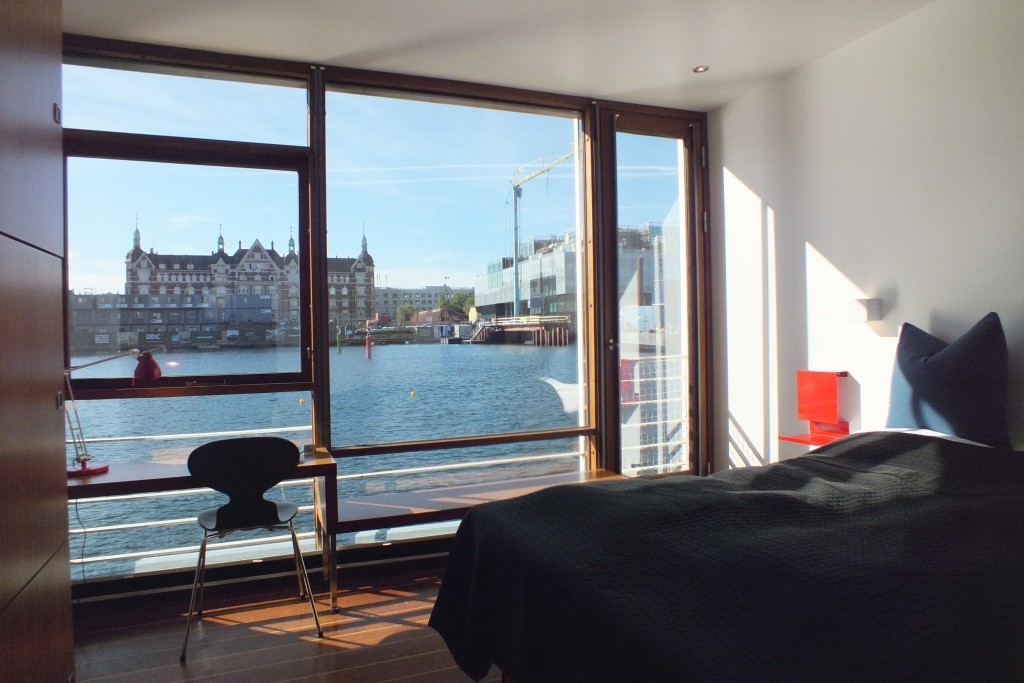 The family-owned CPH Living is Denmark's first ever floating hotel. Situated in the heart of the city this 3-star boutique hotel is perfect for guests who want both a relaxed time on the water as well as walking distance to Copenhagen's must-sees.
The unique hotel consists of 12 double rooms with panoramic views of the harbor and the city centre. If you don't like the view from your room (which is highly unlikely) CPH Living also offer a huge roof top terrace overlooking the city skyline.
ADDRESS: Langebrogade 1A
METRO: Christianshavn St.
BUS: Langebro or Klaksvigsgade
TO THE HOTEL
---
Wakeup Copenhagen
Modern and family friendly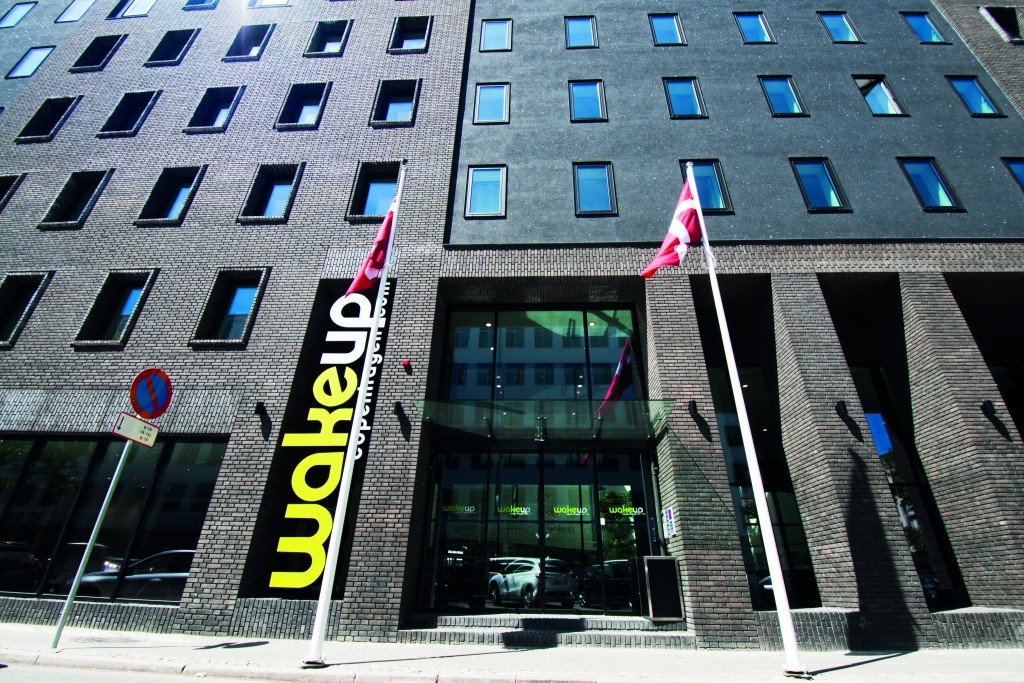 At WakeUp Copenhagen you get a 4-star experience for a 2-star price. This low budget hotel is situated right in the city centre with famous sights like Den Lille Havfrue, Rosenborg Slot och Tivoli close by.
The hotel's nearly 500 rooms are of high quality with a minimalist design typical for Scandinavia. This is the perfect hotel for the solo traveller as well as the big family looking for a cheaper option in the heart of the city.
ADDRESS: Borgergade 9
METRO: Kongens Nytorv
BUS: Dronningens Tværgade
TO THE HOTEL
---
Urban house by Meininger
Budget friendly and hip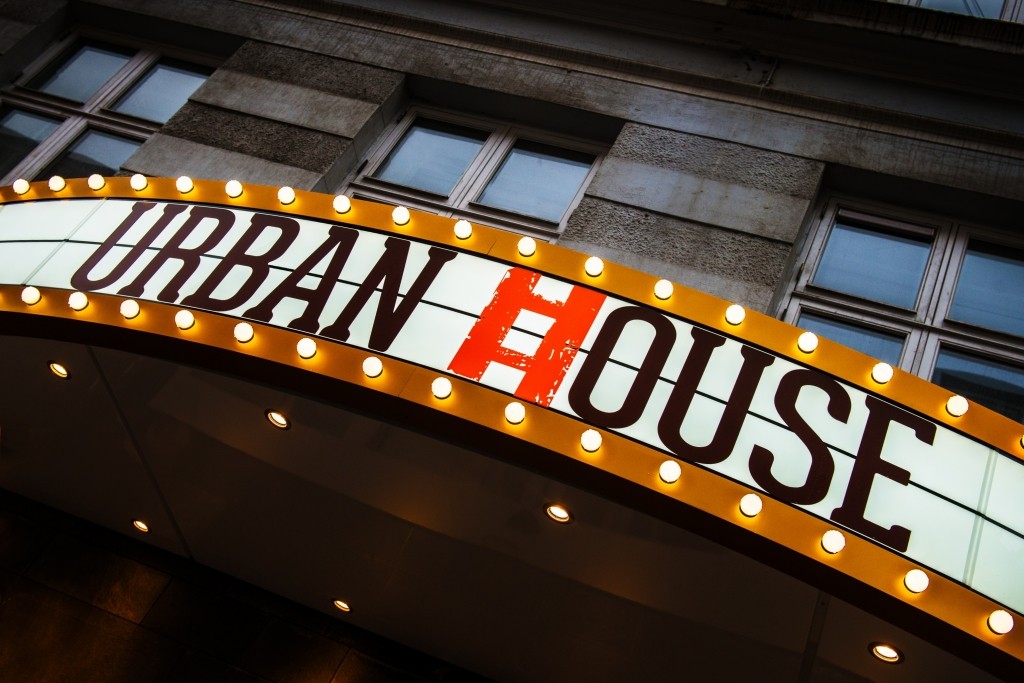 If you're traveling alone, Urban House by MEININGER is the obvious choice. The hotel/hostel-hybrid is located in popular neighborhood of Vesterbro and is a trendy hangout for both tourist and locals. Meet new friends at the bar, play som pool or enjoy the fresh air in the back yard!
Urban House offer several room categories, from larger rooms with bunk beds to private rooms for two.
ADDRESS: Colbjørnsensgade 11
BUS: Istedgade
TO THE HOTEL
---
---