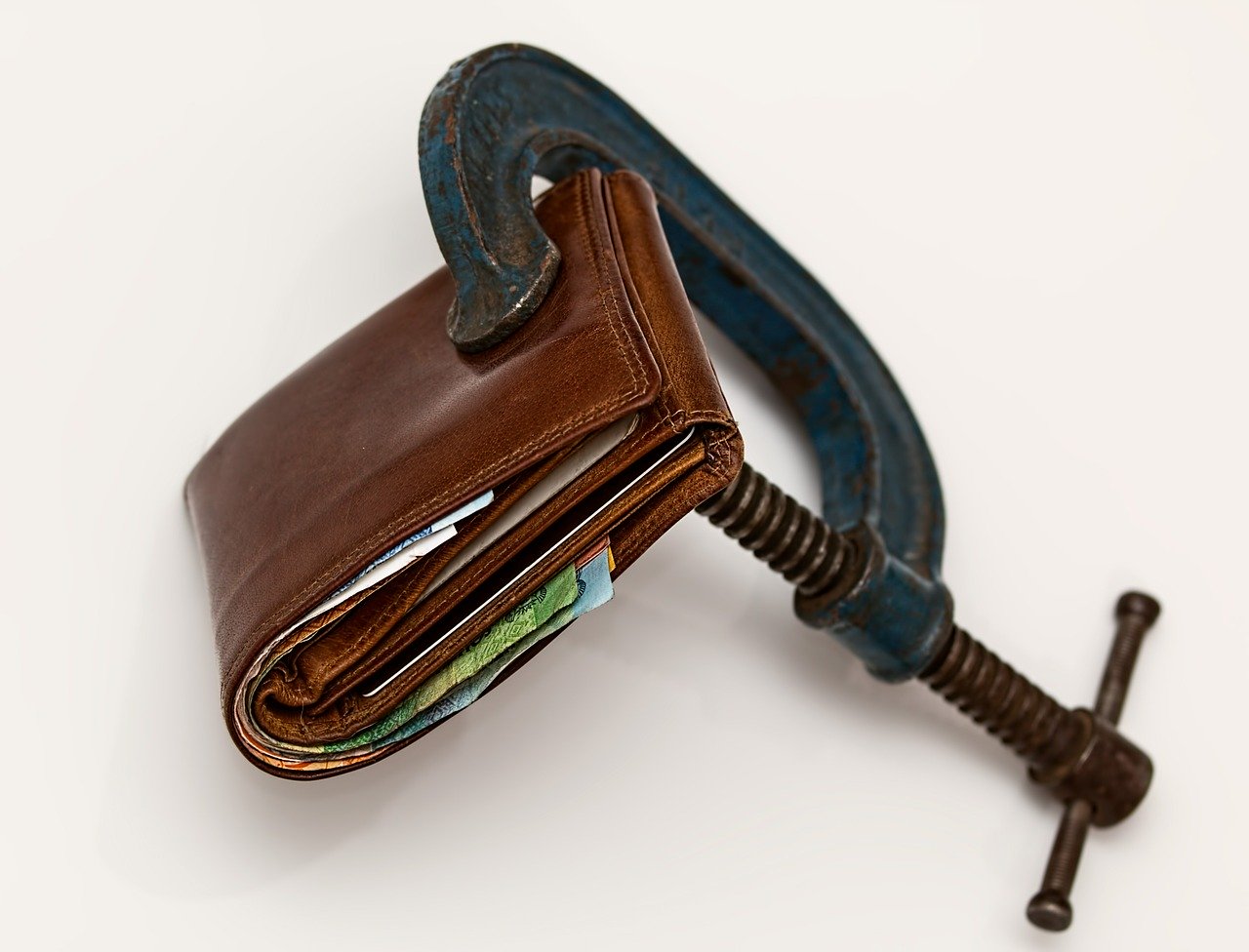 Budget travellers
Whether you are a backpacker or simply want to find the most inexpensive way to stay and experience Copenhagen, we have some tips for you.
Hostels, budget hotels and camping
Although the costs of staying in Copenhagen can be relatively high, the city offers quite a few alternatives for budget/young travellers.
Unexpensive hotels can be found not only far from the city centre, as it usually is the case (and young globetrotters will surely find Copenhagen Airport Hostel to be one of the cosiest hostels they ever seen), but also in the district around the main railway station.
Mind well that picking a central location makes it easy to lower the travel costs around in the city, and for airport transfer. Choosing an accommodation with a kitchenette, like i.e. in Hotek Ascot, and being able to prepare own meals is another way of cutting down the budget.
The superbly located, 5-star hostel Danhostel Copenhagen City is Europe's biggest city hostel with over 1,000 beds. The interiors and furnishing here has been specially designed by Danish design firm Gubi.
THE ABSALON CAMPING, 15 min by train to central Copenhagen, is open all year. Other campings in the surroundings of the city are open during summer season only.
Food & drinks
Ethnic food - Indian, Greek, Turkish - tends to cost less; The restaurant Golden Prag near Rosenborg has become famous for its cheap, big, delicious portions; so as long as you do not think having a Czech beer in Denmark is an extravagance, settle for it.
Food-stands, falafels and kebabs are obviously an option, too. There is no need to buy mineral water - tap water is safe and tasty; ask also for it while ordering a meal. Paying you bill in bars and restaurants, remember that the service is already included in the price, so tipping will not be so necessary. Save a coin here, too.
Among cheap bars, Andy's Bar and Bo-bi Bar can be mentioned where a drink/beer is served cheap. Bodegas with cheap drinks will be found mostly in districts like Amager, Nørrebro and Kødbyen. The latest is a former meat distribution district behind the main railway station, and offers a vibrant combination of art life, bodegas and restaurants.
Keep in mind though that budget bars, restaurants or shops sometimes do not take credit cards (or take only Danish ones).
Getting around budget-wise
The cheapest and fastest way of getting around in the centre is by bike. Pick up a free City Bike; if you find its quality or restrictions (City Bikes should be used only within certain area of the city) not satisfactory, hire a bike, preferably somewhere in Nørrebro.
Public transportation will be cheapest if you buy a monthly card (for three zones), or a tourist card (Copenhagen Card), when you plan a shorter visit. A "klippekort" (10 coupons) is also a good option.
Shopping
Annual sales are held at the end of season - the Christmas sale begins on January 2. Check also flea-markets, and again, Nørrebro or small boutiques and vintage shops in and around Studiestræde.
Saving money on attractions
A couple of Copenhagen's museums can be visited for free: Statens Museum for Kunst (The National Gallery of Denmark), and Nationalmuseum (the National museum). There will be a fee for temporary exhibitions. Wednesday is the day when many museums and galleries do not charge for admission; Ny Carlsberg Glyptotek has free admission on Sundays. In October, during Gallery Night, thousands of Copenhagen cultural institutions open their doors to the public for free.
Free admission is of course to Christiania - do not miss this second biggest attraction in Copenhagen!
The International Student Identity Card, ISIC, as well as IYTC which provide discounts on sights, accommodations, food and transportation, are widely accepted in Copenhagen.
Exclusive taste
The royal city of Copenhagen offers many luxurious experiences - from staying in unique hotel suites, a gourmet treat at some of the restaurants rewarded with Michelin stars, to a visit to the Opera or the Royal Theatre. Shopping for Danish design - clothes or furniture - in some of the many exclusive stores can reveal why Denmark has become so strong on the world fashion scene.
Hotels in Copenhagen with an exclusive touch
Scandic Front in Nyhavn. A great waterfront view. Nimb, a small (13 rooms only), romantic, Moorish-styled palace, with a Michelin-starred restaurant near Tivoli Gardens. Hotel D'Angleterre at the heart of the city, at Kongens Nytorv, with its old-world atmosphere. The hotel is situated opposite The Royal Theatre which boasts one of the world's leading ballet companies. Hotel Skt. Petri, with atrium garden, showcases modern Danish design. Hotel 27 has a Swedish specialty - Icebar Copenhagen by IceHotel. Looking for a non-conventional hotel experience, check in into Hotel Fox, where every room is a piece of art, from street art to Japanese Manga
Dining in culinary heaven
Copenhagen restaurants can now count 14 stars in Michelin Guide, thanks to the new Nordic gourmet cooking which in Denmark has reached a very high level. Herman I Nimb in Bernstorffsgade 5 (2 min. from Central station) is at the top of the list over the best culinary experiences in the capital of Denmark. An evening at Noma and tasting the exquisite flavours of Danish cooking, will turn the dinner there to a feast for all senses.
Try also the re-opened Sankt Gertruds Kloster on Hauser Plads, one of the most expensive restaurans in Copenhagen (menu ca 760 DKK), or the famous EraOra that serves Italian food. Umami on Store Kongensgade 59 offers traditional Japanese cuisine redone with freshness and simplicity characteristic for the Nordic kitchen.
Shopping
Three world renowned auction houses in Copenhagen should be considered: Bruun Rasmussen Kunstauktioner, Lauritz Christensen Auktioner and Scandinavian Modern (furniture).
For vintage design try House of Design (Bredgade 21); for the modern one: Illums Bolighus (Amagertorv 10) or Paustian A/S (Kalkbrænderiløbskaj 2).
In Copenhagen there are flagship stores for Danish fashion brands like: Georg Jensen, Baum und Pferdgarten, DAY Birger et Mikkelsen, By Malene Birger, just to mention some most worldwide known.
Family
There's plenty of fun things to do in Copenhagen for the whole family. Check out our tips for you!
Two amusements parks, attractions such as the Round Tower, Copenhagen Zoo and Experimentarium (a hands-on scientific museum); art museums with department for kids, child-friendly beaches, fairy tale castles, ice-skating outdoors on Kongens Nytorv, sightseeing boat tour for those tired of being on foot all day; parks and playgrounds everywhere, a trip to the Viking ships Museum near Roskilde... Copenhagen is a truly child-friendly place!
Children discounts
The city public transportations, museums and attractions such as amusements parks, Copenhagen Zoo or planetary, they all apply children fares, which usually are a half of the price of a ticket for an adult. The age limit for a children fare can vary also: For instance, children tralleving alone by DSB's trains pay approx. half a price of a normal ticket until they turned 16 YOA. Children under 12 years of age (max. 2) when accompanied by a paying adult can ride for free. Family tickets (DSB Familie) gives more discount for adults travelling with child/children (0-16 YOA).
Convenient and easy
Changing rooms at lavatories, child chairs and child menus in (smoke-free) restaurants are very easy to find in Copenhagen. Magasin Department Store has even a special room for breast-feedings moms.
Hotel Ascot has rooms with a kitchenette, which many families on vacation appreciate; Hotel Avenue has small playground in the patio and generally good understanding for young people's needs.
Gay
Want to visit the Pride Week or Queer Festival? Or why not get to know Danish gays and lesbians in their own home? Get information about the Rainbow community in Copenhagen.
Denmark was the very first country to introduce same-sex marriage in 1989; and this kind of acceptance towards homosexuals is still felt everywhere in the Danish capital.
Festivals and parades
Copenhagen is home to the annual Pride Week, held here since 1996 in early/mid-August each year. It features art exhibitions, seminaries, drag shows, discos andconcerts, dancing and, of course, parading. Then you have annual Queer Festival as well as Gay and Lesbian Film Festival. Those who fail to see the festival in Copenhagen can always attend the Swedish annual Rainbow Festival in mid-September in Malmö, just across the Øresund Bridge from Copenhagen.
Dining and bars
The gay culture is centred in Copenhagen's old town. The first gay bar, Centralhjørnet, at Kattesundet was established over 80 years ago - in its typical old tavern's interiors you can still listen to a jukebox or watch a drag show. All the newcomers since then can offer a vast spectrum of entertainment and fun, obviously in other than old-fashioned décor: within a square kilometre, you will be able to find over dozen gay/lesbian bars and cafés.
And since Bistro Boheme, which is a gay friendly classic French restaurant on Esplanaden 5, was voted best Danish bistro/brassiere in 2008 by Gudme Raaschou Spiseguide (the Danish Dining Guide), you should understand that sticking to Danish red pølse in Copenhagen it's not a good idea at all. The city is, after all, a culinary capital of Northern Europe!
The rainbow community
Visitors have chance to get to know the gay and lesbian community in Copenhagen also by visiting Danish gays or lesbians at their homes (check out MEETGAYCOPENHAGEN.DK for details). Homo-, bi- and transsexuals with ethnic backgrounds other than Danish can get together (and of course meet others) thru the organization called Sabaah. And Copenhagen even shows off it own gay radio station, Radio Rosa!
Seniors
A compact size of the downtown, an easy access to communications, and all those attractions, parks, gardens and beaches, great food, and - last but not least - safe and friendly atmosphere make Copenhagen a great place to visit, even for tired or requiring senior citizens.
Those who feel like they would appreciate having access to some aids for disabled on their trip, can count on that Copenhagen is a very friendly city in that matter.
Senior citizen discounts
Senior citizens (people who turned 65) enter most of the Copenhagen museums and other attractions for reduced price; they obtain discount on DSB's trains, and can for instance buy half-price tickets at The Royal Theatre. Travels over the sound are also cheaper.
---
THIS MAY ALSO INTREST YOU
---