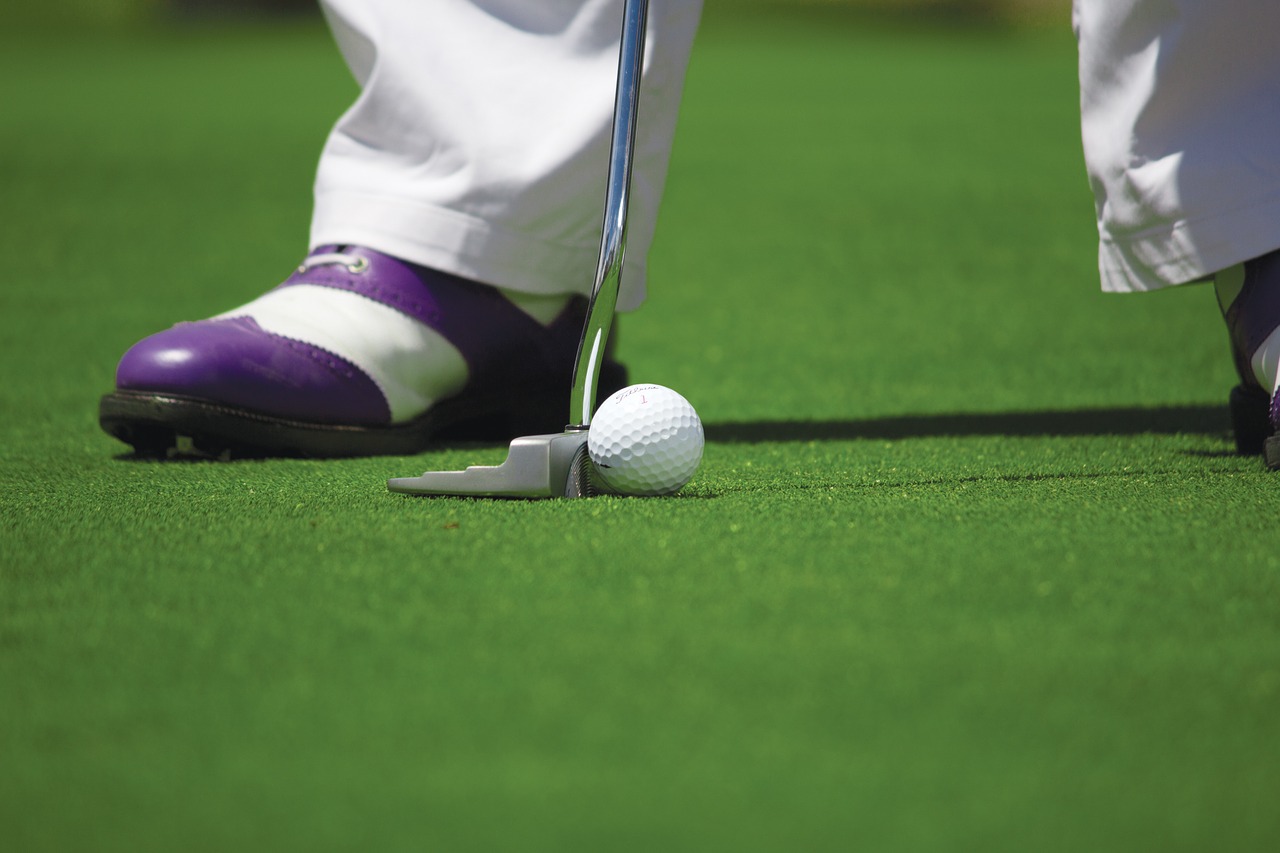 GOLF
Denmark offers great possibilites for playing golf with it's beautiful and peaceful surroundings, flat landscape and well-managed green golf courses.
You will find three clubs in the Copenhagen area that has specialized in the "Pay & Play" principle, but there's a total of over 35 golf courses in Copenhagen, Roskilde, and Nordsjælland area. You simply have to find your own favourite.
One club is Copenhagen Golf Club situated 13 km north of Copenhagen, and located in Copenhagen Deerpark, near the summer castle of the Danish Queen. This is the oldest golf club in Scandinavia.
Keep fit in Copenhagen
There are many possibilities to get or keep a fit body and good health when you're in Copenhagen. If you are acustomed to exercising in gyms, there is a large range of fitness centres and sport clubs that can suit your needs, but do not forget the pleasure of outdoor activities to catch some fresh air, too.
Walking & biking
If you're in for a smoother way of exercising, you can wander the cobble streets and old squares or hire a bicycle and travel around the city and experience new and interesting parts of Copenhagen at the same time
Gym and aerobics
If you want to keep fit during your stay in Copenhagen, you have great possibilites to do so! There are many fitness centres to choose between all over the city, regardless if you prefer to work your muscles hard in a gym, or improve your physical condition in a spinning session.
Many of the fitness centres offers various types of Aerobic such as: Body Pump, Step Up, Low/High Impact, Dance aerobic and Fitness Boxing, just to mention a few. Some fitness centres also offers Water Aerobics.
As a tourist, you can pay per session at most fitness centres.
Summer activities
During summer there are a lot of outdoor activities in the city that you can participate in. In e.g. Fælledparken you can join different sport activities such as soccer, frisbee, pétanque and croquet.
Even a visitor longing for a relaxing day on the beach or cool water activities can easily have their wishes fulfilled since Copenhagen is located close to the water. Other interesting sport information...
Soccer
Football Club København (F.C. Copenhagen) is in many ways both an old and a new club, for the fact remains that even though the club was formed in 1992, it is nevertheless rooted in over 100 years of club tradition. F.C. København is unique in Scandinavia, as the clubs first team represents two separate clubs: Kjøbenhavns Boldklub - KB - (mainland Europe´s oldest club), founded in 1876, and Boldklubben 1903 founded in 1903.
Biking
"6 dages løb" (six-day-race) is a sports event that takes place once a year. It is a really classic sport event in Denmark, a bicycle race where the contestants race in pairs. The race is run in a Ballerup Arena.
One of the most famous bicycle races is the "Sjælland Rundt" (Zealand Round).
Yachting
Yachting is the sport that has won more medals internationally for Denmark than any other sport. Denmark won the world championships in 1999 and 2000.
The 11th X-Yachts Gold Cup was held in Copenhagen in 2008 - it was the largest keelboat regatta ever held in Denmark.
Parken
Parken - The Copenhagen Stadium - is the home arena for the national soccer team and the soccer team FC København. It is beautifully situated in the surroundings of Fælledparken, not far from the city centre. Parken has a sliding roof; and an advanced heating and ventilation system makes it possible to use the arena throughout the whole year.
The arena also hosts concerts and other sporting events. World famous artists like Michael Jackson, Elton John, Rolling Stones, and Red Hot Chili Peppers have performed at Parken. The 2001 Eurovision Song Contest had been arranged here. Parken has max. capacity of 50 000 guests, it can host 40 000 people at a football match; 25 000 can attend a conference when Parken turns into a conference centre a day after.
Directions
By train: from Central Station to Østerport Station, then 15 min walk. From Kastrup airport ca 20 minutes.
By car: E47/E55 towards Copenhagen, turn left at about 500 metres after the motorway ended, at the sign "Øster Alle", then follow the road for another 500 m/0.3 mi.
By bus: No. 15 (from Østerport, Central Station or Kongens Nytorv), No. 1A
---