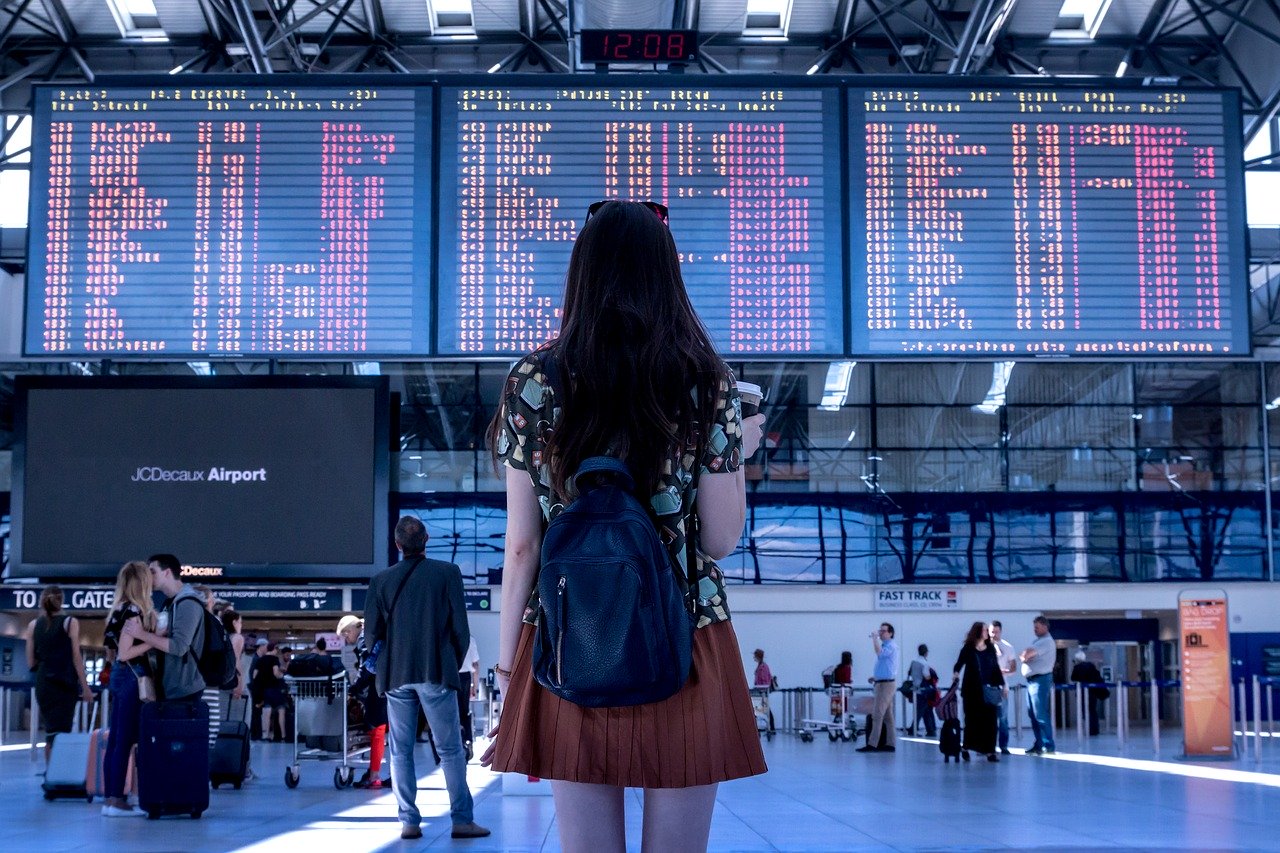 If you are ready to travel the world, Copenhagen Airport is a great place to start. Here you can find flights to hundreds of destinations all over the world. More than 60 airlines traffic Copenhagen Airport, for example major players such as British Airways, Lufthansa, SAS, KLM, Norwegian and Ryanair. The airline with the greatest number of flights is SAS, which offers thousands of flights every month.
Click here for a list of live flights with SAS
Copenhagen Airport is located about eight kilometers outside the city centre of Copenhagen, and is easy to access both from the capital of Denmark and the Swedish city of Malmö. The Airport is locally named Kastrup, coming from the small town where it has its base.
If you are traveling from Copenhagen Airport, there are three terminals of departing flights. Make sure to check your traveling information to get to the right one!
How to find departures from Copenhagen Airport
Are you interested in finding flights departing from Copenhagen Airport? By visiting Flig.ht you can find all departures from Copenhagen Airport in the upcoming nine months. Follow the link below to get an overview of the upcoming flights with all airlines.
Search flights from Copenhagen Airport
If you are interested in following live departures, the easiest way is to visit the official website of Copenhagen Airport. Here you can get a full view of all the departing flights, and get the information you need about delays or other circumstances that might affect the departing time of the flights. You can also see if it is time to go to the gate or board each flight. By using the link below you find all the flights leaving Copenhagen Airport right now.
Live departures from Copenhagen Airport
How to get to the airport
If you want to reach the airport coming from the city center of Copenhagen, there are several options to choose from. Here you can find a short presentation of each option.
Bus
If you are interested in taking the bus you can find several lines from Copenhagen. There are also terminal buses that are free of charge, that can take you from the car parks to the terminals.
Train
This is first and foremost a good option for people traveling from Sweden to the Danish airport. Several regional and intercity trains link the airport with the south of Sweden, which gives you multiple options to choose from.
Metro
Another convenient option is to choose the metro, which is located in extension of terminal 3. The metro runs frequently all day and all night, with a higher frequency during the day.
Taxi
If you want to be really comfortable, there is always the option of taking a taxi. This is possible no matter which part of Copenhagen you happen to be in, and will get you to the right place in no time.
---